I've always been fascinated by Aaron Beck's concept art. He did a tremendous job on District 9 many years ago, and his ideas for mecha and robots are now widely used in every concept for Sci-Fi films, from Elysium to Chappie, plus some truly incredible independent productions like Keloid. I got the lucky chance to put my hands on one of his concepts and I'm now trying to create a full 3D model out of it. These renders are a first pass of the main volumes and some features are still missing.
Here is his concept: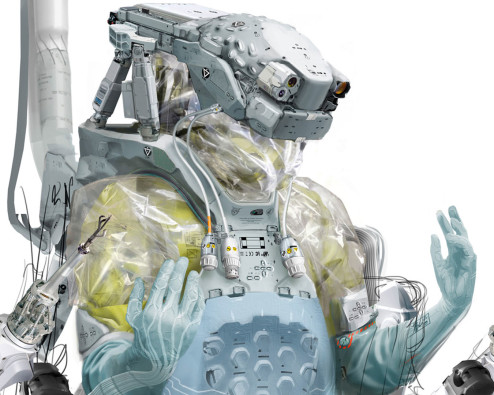 Now it's time to bring it to Zbrush and start working some magic!